Our company is located at the western bank of the Lake Chiemsee, in a town called Prien am Chiemsee. In case you decide to visit us, it might be helpful to have a brief description of our location and your journey.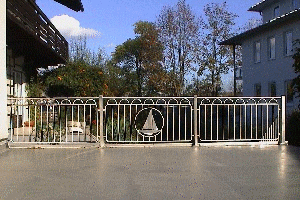 No matter if you have to deal with stainless steel (V2A,V4A) or aluminium, we get the job done, reliably, fast and inexpensive. Repairs, manufacturing of custom boat fittings, prototypes and custom mades is considered a routine job.
We manufacture the Ice Rescue Sledge ERS for the bavarian Red Cross as well as custom Work boats in stainless steel and aluminium.

The Fishfillet-Bonecutter FGSM II is available for fish farms and restaurants.

Please feel free to make custom order.